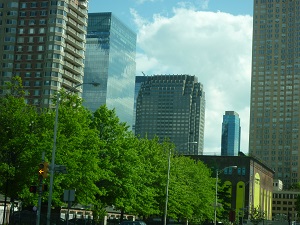 There is a 14.45% decline in the number of units sold during November 1, 2016 through October 31, 2017 compared to November 2015 through October 2016.
In the past 12 months, 669 units changed owners.  During the same time Nov 2015 thru  Oct 2016 some 782 units sold.  The only other Jersey City area that saw a decline was Bergen LaFayette with a 27.03% decline over the prior period.
There was also a decline in days on the market for sales in the Jersey City downtown area.  Nov 2016 thru Oct 2017 saw a 13.96% decline, 32 days, over the period Nov 2015 thru Oct 2016 with 37 days.
Interested in finding out how more about the Jersey City downtown real estate market?  Call Janice Hall at 201 232 8577 or email: janiceNJrealtor@gmail.com.