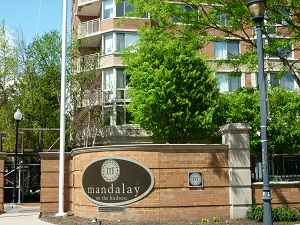 Just listed at the Mandalay, 20 2nd Street, Jersey City, New Jersey.  One bedroom, one bathroom condos ranging in size between 675 sq ft and 700 sq ft @ prices ranging between $755 per sq ft and $855 per sq ft.  The last one bed one bath condo to change hands in the Mandalay fetched $724 per sq ft.
Also just listed at 20 Newport Parkway, 925 sq ft one bedroom one bathroom @ $727 per sq ft.  The last unit to sell in the Shore Club South building fetched $701 per sq ft in August.
New to the market at the Trump Towers, 88 Morgan Street.  2 – one bedroom one bathroom condos @ $655 and $751 per sq ft respectively, and a 2 bedroom 2 bathroom unit at $758 per sq ft.
Interested in finding out more about any of these new listings in Jersey City downtown call me Janice Hall at 201 232 8577.