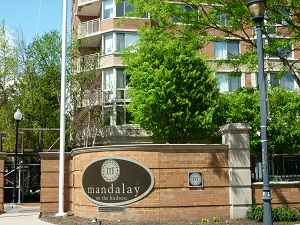 The average price per sq. ft for condos sold at the Mandalay on the Hudson building so far for this year is $906.
3 of the 6 condos closed this year sold above the average.  Unit #2005 which closed earlier in May sold for $997 a sq. ft, that is $672,000 for 674 sq. ft with 1 bedroom, 1 bath.
In April condo #204 sold at $917 a sq. ft. or $664,000 for 724 sq. ft.    Unit # 2001 fetched $1,042 a sq. ft or $625,000 for 600 sq. ft. back in February.  Both condos had 1 bedroom and 1 bathroom each.
Mandalay on the Hudson is located at 20 2nd Street in downtown Jersey City.
Interested in knowing the market value of your Jersey City condo?  Call Janice Hall at 201 232 8577.